3 Port Poly Manifold Kit
Regular price
Sale price
$49.00 USD
Unit price
per
Sale
Sold out
Instead of running long loop lines to far locations from the HUG Hydronics system, you can run 1- 3/4" pex line to feed these manifolds. The 3 loops from the manifold all have to be similar lengths, also please talk to our sales team about the design.
To connect the 3/4" PEX pipes, you will also need a 3/4" by 3/4" PEX coupler
(also available here)
. You will also need a crimp tool. We have these available too).  The HUG Hydronics pumps can adequately feed 3 loops on MED speed. 
This accessory should be used only with consultation with our sales department.
Kit Contains:
2 - 3/4 X 1/2" PEX Manifold
6 - 1/2" Cinch crimps 
You will need a PEX crimping tool to use this kit.
Fitting Type: PEX Crimp Fittings
Material: PPSU
Maximum Working Temperature: 140 degrees Fahrenheit
Maximum Working Pressure: 150 PSI
Listing Agency Standards: ASTM F877, ASTM F2159
Minimum Working Temperature: 33 degrees Fahrenheit
Actual Length: 5.25 inch   Actual Width:  1.375
Weight: 1.00 lbs
Shipping Dimensions
1.00 H x 8.00 W x 5.00 D
Shipping Weight
2.0 lbs
Share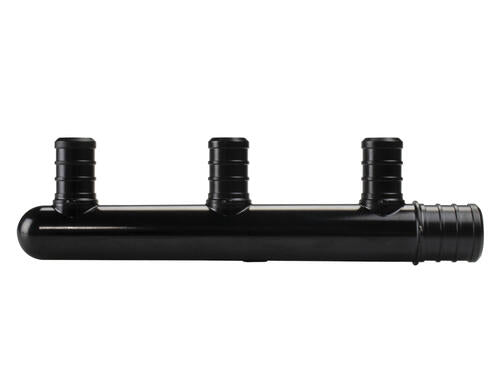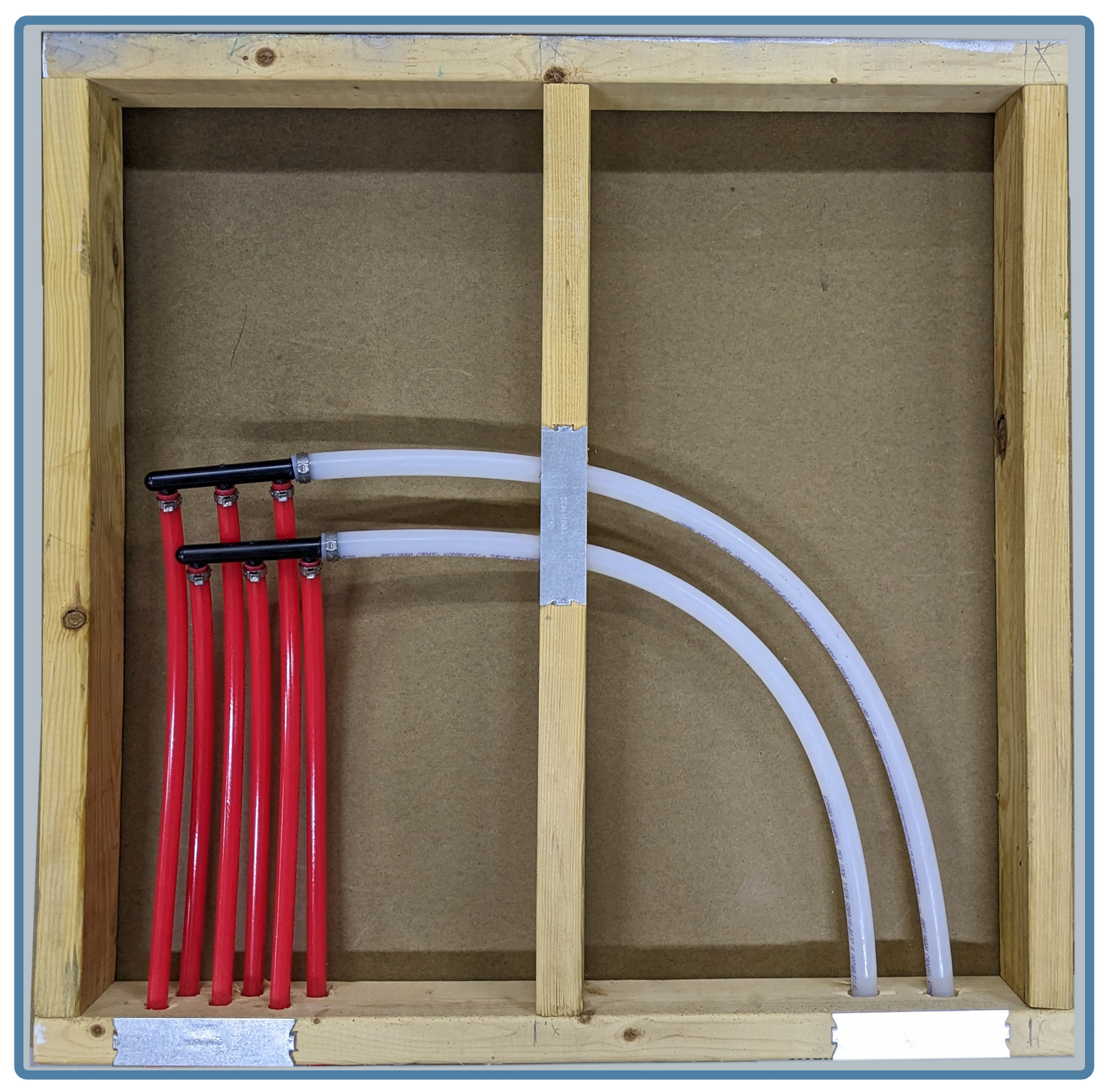 Key Features
Supports 4 Thermostat Zones with Priority Zone Settings

Now up yo 8 heating zones!

Any heating loop can be assigned to any thermostats by simply moving a jumper.

What's a "Low Priority" zone?

Easily works with up to 3 heat sources

such as electric, gas, solar, wood. Great for off-peak electric and dual fuel applications.

Simple & Understandable

Easy installation and maintenance. Installs with basic tools. Replace any part with basic or no tools. and it's easy to add water for start-up.
How To pages

Full Video Tutorials for:

Installation

System Design

Maintance

and Troubleshooting

Read Here

Testimonial

David Winkelman says "We will recommend HUG to our customers and friends who want hydronic heating.Thank you for an excellent product for energy conservation!"

See All Testimonials