What's a HUG Hydronics In-floor Heating System?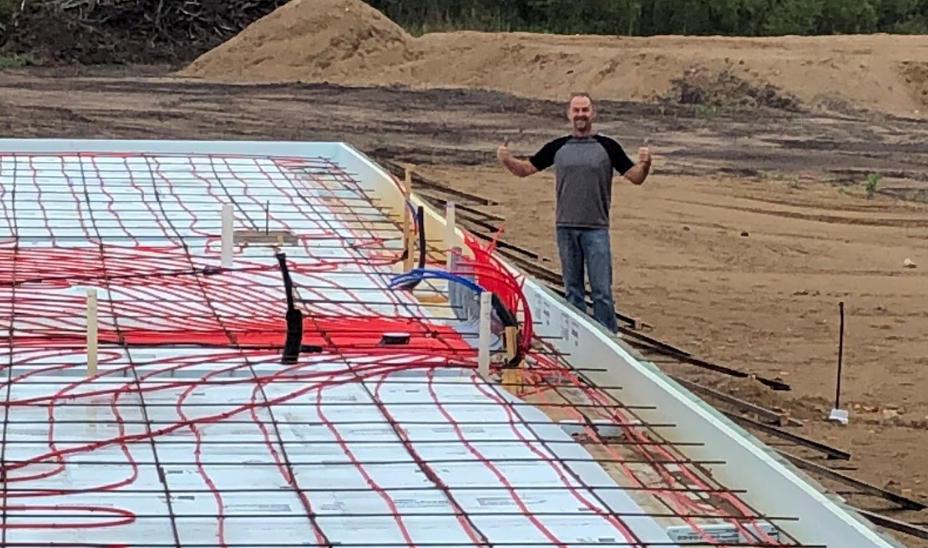 If you are involved with in-floor heating, you'll want to see this system
HUG Hydronics simplifies your installation, making it easier to get multiple jobs done in a day, or just home early for dinner.
But don't take our word for it . . .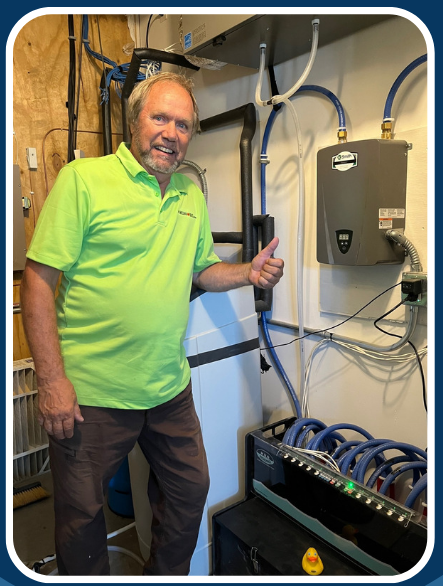 Testimony of Contractors
"The HUG Hydronics In-Floor Heating System is a thoughtful breakthrough in engineering . . . " Says Dave Winkelman of Winkelman Solar.
"Winkleman Solar has been using and promoting hydronics since 1996. A typical system requires lots of components including copper pipe, pressure tanks, control valves, manifolds, multiple pumps, mixing valves, and more. The HUG Hydroniics system eliminates the need for all those expensive and time-consuming pieces and parts."
"I have no reservations whatsoever reccomending the HUG Hydronics In-Floor Delivery System. It's verstatile and allows for easy maintenance. The second I saw it, I knew it was going to work wonderfully." says Neal Lesmeister, CEO of Weathershield Homes.
Try our Design Wizard
For Contractors
Time is money and this saves a lot of Time!
To Use a HUG Hydronics In-Floor Heating System in a Project:
3. Order on line by adding to cart (direct from the wizard) or call 218-851-5001 for our sales techs to do it for you. 
Features
Robust

The HUG Hydronics In-Floor Heating System is designed to last a long time, hard to goof up and easy to repair. Able to handle any building 900 to 5,000 sq ft with mutiple zones.

Installs in an Hour

for your first installation, even less for the next. Be on to your next project faster, using the HUG Hydronics In-Floor Heaitng System.

12 Year Limited Warranty

Less call backs for you, as the system is warrrantied and can be fixed by replacing parts with no tools needed. All parts are covered by our 3 year full warranty and prorated out to 12 years.
Fully Customizable

For each situation the HUG Hydronic In-floor Heating System can be customized to fit, from 900 to 5,000 sq ft, with up to 4 heating zones.
Tech and Specs
Code Approved

HUG Hydronics system is approved safe for home use in the United States and Canada and can be installed by homeowners, contractors, and professional plumbers
alike.

See Press Release