HUG Hydronics Pro-Line Base Model
Regular price
$2,620.00 USD
Regular price
Sale price
$2,620.00 USD
Unit price
per
Sale
Sold out
( in BETA Test) Includes the Pro-Tank, heat exchanger and control board.
The Pro-Line system works with most any boiler with an included heat exchanger.
This in-floor heat plumbing system eliminates the need for traditional hydronic parts such as bubble removers, zone valves, and manifolds.  It also simplifies the plumbing connections and commissioning process.
Key Features
Works with any boiler system
Clean, professional look in the utility room
Easy installation and maintenance
Fast, easy install

Fast purging and commissioning

Replaces expensive hydraulic separators and boiler manifold components
Supports 4 Thermostat zones with a priority zone setting
Supports up to 9 heating loops

Any heating loop can be assigned to any thermostats by simply moving a jumper

Supports both traditional and smart thermostats
Safe to work with 
Why it is easy to set up and maintain
High-quality

silicone hoses for quick connections to zone pipes and pumps

Installs in less than an hour

with fewer valves, joints, and other parts 

Diagnostic LED lights help you understand what is working and what is not

The system protects itself using low-pressure and moderate tank temperatures

Alarm board option provides a buzzer and dry contacts for remote alarming
BUILDING YOUR HUG HYDRONICS IN-FLOOR HEATING SYSTEM
Step 1) Choose your Tank
Step 2) Add your preferred boiler connection kits
Step 3) Add your pumps for floor loops as needed
Step 4 ) Install to floor loops, fill and purge. Takes about 1 hour.
Share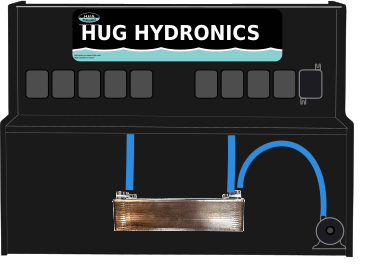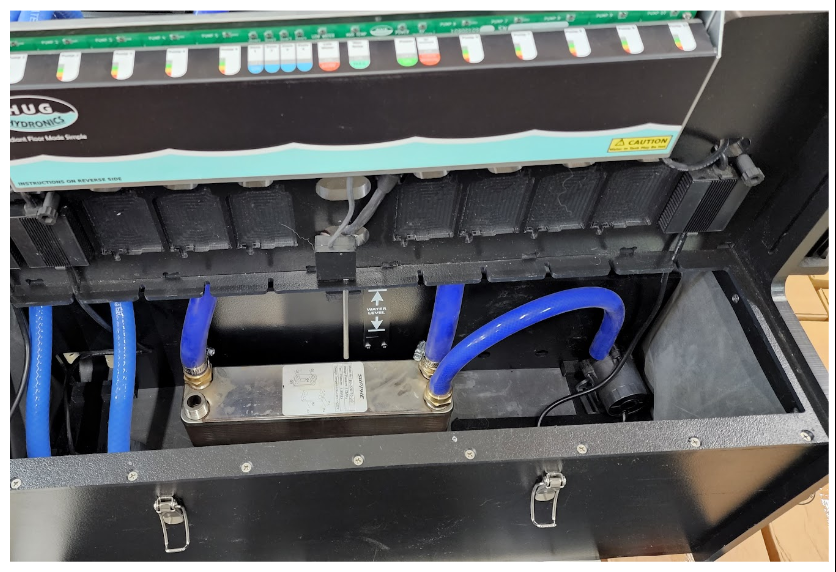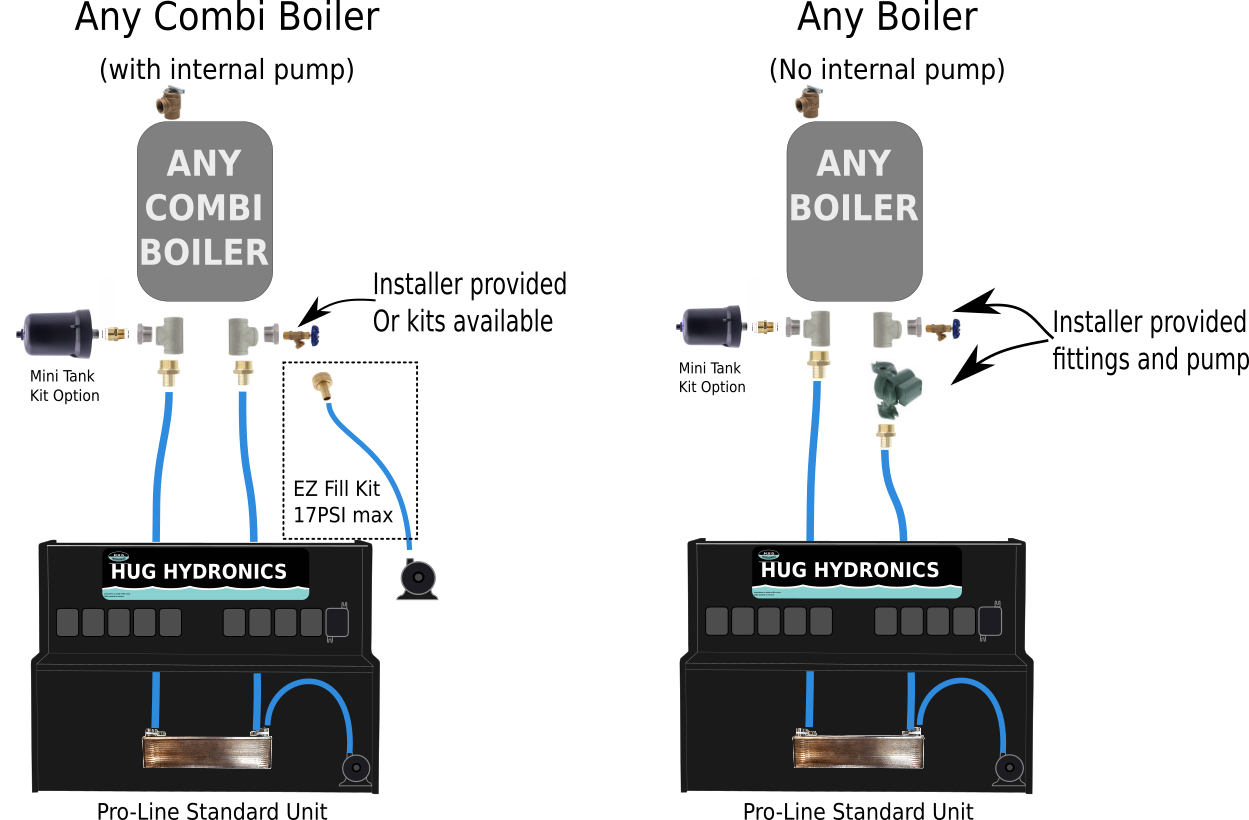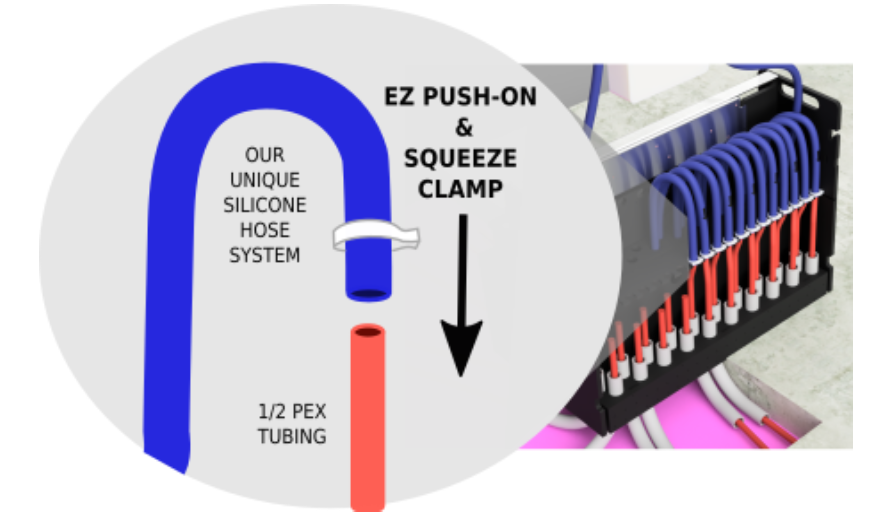 Key Features
Supports 4 Thermostat Zones with Priority Zone Settings

Any heating loop can be assigned to any thermostats by simply moving a jumper.

What's a "Low Priority" zone?

Easily works with up to 3 heat sources

such as electric, gas, solar, wood. Great for off-peak electric and dual fuel applications.

Simple & Understandable

Easy installation and maintenance. Installs with basic tools. Replace any part with basic or no tools. and it's easy to add water for start-up.
How To pages

Full Video Tutorials for:

Installation

System Design

Maintance

and Troubleshooting

Click Here

Testimonial

David Winkelman says "We will recommend HUG to our customers and friends who want hydronic heating.Thank you for an excellent product for energy conservation!"

See All Testimonials